Revelation 5:9 And they sung a new song, saying, Thou art worthy to take the book, and to open the seals thereof: for thou wast slain, and hast redeemed us to God by thy blood out of every kindred, and tongue, and people, and nation.
Revelation 21:6 And he said unto me, It is done. I am Alpha and Omega, the beginning and the end. I will give unto him that is athirst of the fountain of the water of life freely.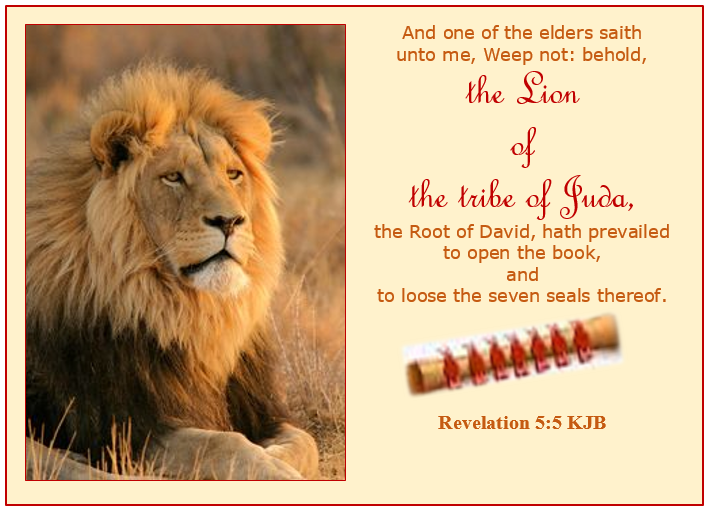 Guided by the Bible, I just like to show the reader that the tribes of Israel are not lost and to emphasize that God fulfills ALL of His promises.
INCORRECT CLAIMS
1/The jews are all of Israel. How can that be? The jews were not a nation until May 1948. There are roughly 17 million jews in the world. While Israel is of many nations.
2/The Church is Israel. In other words, Yahweh God has transferred all of His Blessings and Promises over to a multi-racial group called the modern church?!
3/According to the preterits, the Covenants of Yahweh God have all been fulfilled somewhere in the past. In other words, there is no more true Israel. Israel does not exist anymore, nor does the Church.
4/The promises given to the OT Israel will never be fulfilled.
This is meant symbolical, and just make-believe. In other words, whatever Yahweh God said, you could look at it every which way you want to. The attitude of higher German critics about a century ago "what difference does it make?"
WHAT DIFFERENCE DOES IT MAKE? IT MAKES ALL THE DIFFERENCE!
Psalms 72:5 They shall fear thee as long as the sun and moon endure, throughout all generations.
Psalms 89:4 Thy seed will I establish for ever, and build up thy throne to all generations. Selah.
Isaiah 55:11 So shall my word be that goeth forth out of my mouth: it shall not return unto me void, but it shall accomplish that which I please, and it shall prosper in the thing whereto I sent it.
CORRECT CLAIM!
Correct claim, however neglected and/or overlooked by OT Scholars and theologians that the Israelites are the Anglo-Saxon, Germanic, Celtic, and Scandinavian people are the physical descendants of Israel. The response of the majority is a wild theory that someone pulled out of thin air. Or it is occult. But is it?
We have to go back to the three Patriarchs: Abraham, Isaac, and Jacob. Yahweh's Covenant with Abram. Yahweh elected a man named Abram, and Yahweh God made a Covenant with him. This Covenant is irrevocable, and it cannot be replaced nor can it be altered. Yahweh's Covenant is forever.
Abram had two sons, Ishmael and Isaac. however, Isaac is the son of promise. Genesis 17:4 As for me, behold, my covenant is with thee, and thou shalt be a father of many nations.
Yahweh God renewed His Covenant with Isaac. Isaac had two sons, Esau and Jacob. Jacob is the one Yahweh God loved. Genesis 17:19 And God said, Sarah thy wife shall bear thee a son indeed; and thou shalt call his name Isaac: and I will establish my covenant with him for an everlasting covenant, and with his seed after him.
God confirmed His Covenant with Jacob. Jacob had twelve sons. Genesis 28:13-14 13/And, behold, the LORD stood above it, and said, I am the LORD God of Abraham thy father, and the God of Isaac: the land whereon thou liest, to thee will I give it, and to thy seed; 14/ And thy seed shall be as the dust of the earth, and thou shalt spread abroad to the west, and to the east, and to the north, and to the south: and in thee and in thy seed shall all the families of the earth be blessed.
Genesis 48 is the chapter where Jacob blesses the two sons of Joseph. Ephraim the youngest son of Joseph, receives a greater blessing than Manasseh. In Genesis 49 Jacob blesses His twelve sons. The name of the tribe of Dan is not mentioned in Revelation 7:4-8.
Jacob adopts Joseph's two sons, Manasseh and Ephraim. He blesses both sons. but Ephraim the youngest son receives the greater blessing.
Genesis 48:16-20
16/ The Angel which redeemed me from all evil, bless the lads; and let my name be named on them, and the name of my fathers Abraham and Isaac; and let them grow into a multitude in the midst of the earth.
17/ And when Joseph saw that his father laid his right hand upon the head of Ephraim, it displeased him: and he held up his father's hand, to remove it from Ephraim's head unto Manasseh's head.
18/ And Joseph said unto his father, Not so, my father: for this is the firstborn; put thy right hand upon his head.
19/ And his father refused, and said, I know it, my son, I know it: he also shall become a people, and he also shall be great: but truly his younger brother shall be greater than he, and his seed shall become a multitude of nations.
20/ And he blessed them that day, saying, In thee shall Israel bless, saying, God make thee as Ephraim and as Manasseh: and he set Ephraim before Manasseh.
The Angel Which redeemed me (=Jacob) in verse 16 refers to where Jacob fought against Yahweh God, Yahshua Christ and when HE changed the name of Jacob into Israel.
Genesis 32:24-28
24/ And Jacob was left alone; and there wrestled a man with him until the breaking of the day.
25/ And when he saw that he prevailed not against him, he touched the hollow of his thigh; and the hollow of Jacob's thigh was out of joint, as he wrestled with him.
26/ And he said, Let me go, for the day breaketh. And he said, I will not let thee go, except thou bless me.
27/ And he said unto him, What is thy name? And he said, Jacob.
28/ And he said, Thy name shall be called no more Jacob, but Israel: for as a prince hast thou power with God and with men, and hast prevailed.
1/Abraham: the father of many nations.
2/Isaac: established an everlasting covenant with his seed after him.
3/Jacob: thy seed shall be as the dust of the earth.
4/Ephraim: his offspring would grow into a multitude of nations,
Psalms 105:8-11 8/ He hath remembered his covenant for ever, the word which he commanded to a thousand generations. 9/ Which covenant he made with Abraham, and his oath unto Isaac; 10/ And confirmed the same unto Jacob for a law, and to Israel for an everlasting covenant: 11/ Saying, Unto thee will I give the land of Canaan, the lot of your inheritance.
Jacob went to Egypt with seventy family members. Exodus 1:5 And all the souls that came out of the loins of Jacob were seventy souls: for Joseph was in Egypt already.
The twelve sons became twelve tribes. The tribes were in bondage for 400 years. Moses led them out of bondage. The offspring of Jacob/Israel passed on dry ground, the Red Sea.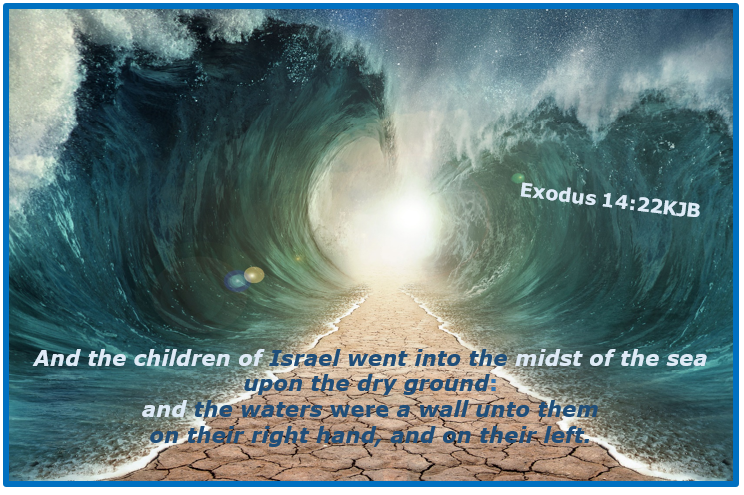 At Mount Sinai, God gave Moses the law, the Ten Commandments.
Yahweh God started with one man, they became a family under Jacob. Under Moses, they became a nation. Joshua guided the nation Israel into, Canaan land across the Jordan River. The twelve tribes received their respective place in the Land of Canaan.
to be continued part 2