Ascension Day forty after the Resurrection. Commemoration Day of Yahshua Christ returning to Heaven. He was taken up in the clouds.   
Acts 1:9-11 "And when He had spoken these things, while they beheld, He was taken up; and a cloud received Him out of their sight. 10/ And when while they looked stedfastly toward heaven as He went up, behold, two men stood by them in white apparel; 11/ Which also said Ye man of Galilee, why stand ye gazing up into Heaven? this same Jesus Which is taken up from you into heaven, shall so come in like manner as ye have seen Him go into Heaven"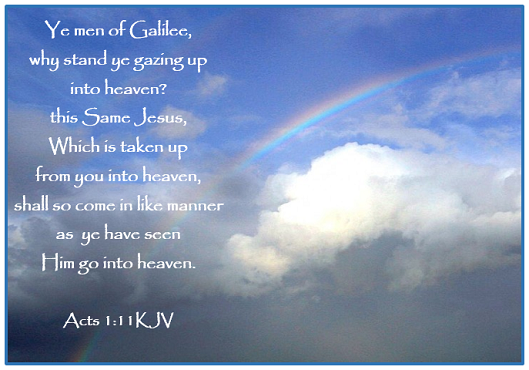 Yahshua Christ will come back as soon as He has prepared the place for us in one of the many mansions of the Father's House. So that we also can be where He is.
John 14:2,3 In my Father's House are many mansions: if it were not so I would have told you, I go and prepare a place for you 3/ And if I go and prepare a place for you, I will come again, and receive unto Myself, that where I am there ye may be also"
Yahweh God Christ will come for His bride, His peculiar people with power and great glory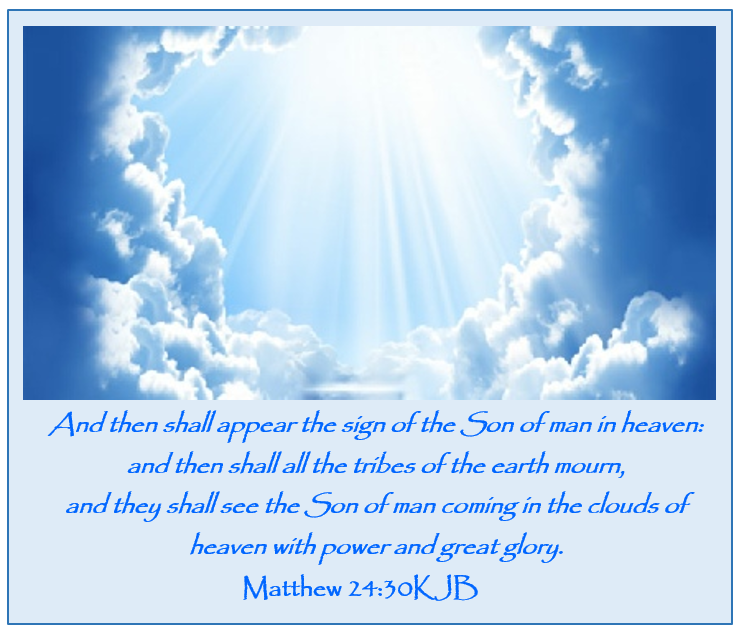 Psalms 68:18 Thou hast ascended on high, thou hast led captivity captive: thou hast received gifts for men; yea, for the rebellious also, that the LORD God might dwell among them.
Acts 2:34,35 For David is not ascended into the heavens: but he saith himself, The LORD said unto my Lord, Sit thou on my right hand, 35 Until I make thy foes thy footstool.
Psalms 110:1 The LORD said unto my Lord, Sit thou at my right hand, until I make thine enemies thy footstool.