Was It Truly Yahshua Christ Who stopped Saul on the Road to Damascus?
Paul's gospel is a universal- or social gospel, whatever you want to call it. It is: "saved by grace through faith" in Ephesians 2:8. The seed, the DNA of the Patriarch Abraham, is not of importance anymore. The DNA has become "spiritual". According to Paul, that is.
Anyone is free to join, and no strings attached. A simple pre-written prayer does the trick because "God so loved the world" Eh, no!
Paul did not know Yahshua Christ from the beginning. The self-ordained apostle doesn't know, nor does he love Yahweh God, the Heavenly Father, the Holy One of Israel, Yahshua in the Flesh.
But, but, Jesus of Nazareth, "Who is a jew" stopped and called him on the road to Damascus! NO, Judeo-Christian, Yahshua Christ is not a jew and HE did not stop Saul. That is what the jewish pastors who occupy the pulpits in the judaized temples want you to believe.
It was lucifer the light bearer who cast Saul to the ground and used the Name of Jesus Christ.
THE FIRST TIME
Saul heard a voice, he fell to the ground, he opened his eyes,
he saw no man, he was led by the hand, The men who were with Saul heard a voice, however they saw nobody.
If he could see, why was he led into Damascus? And yet, he was three days without sight.
Acts 9:3-9
3/ And as he journeyed, he came near Damascus: and suddenly there shined round about him a light from heaven:
4/And he fell to the earth, and heard a voice saying unto him, Saul, Saul, why persecutest thou me?
5/And he said, Who art thou, Lord? And the Lord said, I am Jesus whom thou persecutest: it is hard for thee to kick against the pricks.
6/And he trembling and astonished said, Lord, what wilt thou have me to do? And the Lord said unto him, Arise, and go into the city, and it shall be told thee what thou must do.
7/And the men which journeyed with him stood speechless, hearing a voice, but seeing no man.
8/And Saul arose from the earth; and when his eyes were opened, he saw no man: but they led him by the hand, and brought him into Damascus.
9/And he was three days without sight, and neither did eat nor drink.
ThE SECOND TIME
To the name Jesus, the two words "of Nazareth" are added.
They, the men who were with him, did not hear the voice.
Acts 22:6-9
6/And it came to pass, that, as I made my journey, and was come nigh unto Damascus about noon, suddenly there shone from heaven a great light round about me.
7/And I fell unto the ground, and heard a voice saying unto me, Saul, Saul, why persecutest thou me?
8/And I answered, Who art thou, Lord? And he said unto me, I am Jesus of Nazareth, whom thou persecutest.
9/And they that were with me saw indeed the light, and were afraid; but they heard not the voice of him that spake to me.
THE THIRD TIME
Now, Saul whose name meanwhile became Paul, is adding quite a bit of additional words to the story that Yahshua Christ is supposed to have said. Furthermore, there was no heavenly vision. Only a bright light came from heaven. And BTW, Yahshua Christ did not change the name Saul to Paul.
Acts 26:14-19
14/And when we were all fallen to the earth, I heard a voice speaking unto me, and saying in the Hebrew tongue, Saul, Saul, why persecutest thou me? it is hard for thee to kick against the pricks.
15/And I said, Who art thou, Lord? And he said, I am Jesus whom thou persecutest.
16/But rise, and stand upon thy feet: for I have appeared unto thee for this purpose, to make thee a minister and a witness both of these things which thou hast seen, and of those things in the which I will appear unto thee;
17/Delivering thee from the people, and from the Gentiles, unto whom now I send thee,
18/To open their eyes, and to turn them from darkness to light, and from the power of Satan unto God, that they may receive forgiveness of sins, and inheritance among them which are sanctified by faith that is in me.
19/Whereupon, O king Agrippa, I was not disobedient unto the heavenly vision.
Furthermore, Yahweh God did not cast those, who He wanted to be His servants, to the ground.
MOSES
Yahweh God talked to Moses by a flaming fire. Moses fell not to the ground. He looked at the bush and saw it was not consumed by the fire. Yahweh wanted Moses to guide His people out of the Egyptian bondage. And Yahweh spoke the following words:
Exodus 3:3,4 And Moses said, I will now turn aside, and see this great sight, why the bush is not burnt. 4/And when the LORD saw that he turned aside to see, God called unto him out of the midst of the bush, and said, Moses, Moses. And he said, Here am I.
Exodus 3:14 And God said unto Moses, I AM THAT I AM: and he said, Thus shalt thou say unto the children of Israel, I AM hath sent me unto you,
SAMUEL
After Samuel thought that Eli called him, he answered to Yahweh's calling "Samuel, Samuel",
1Samuel 3:10 And the LORD came, and stood, and called as at other times, Samuel, Samuel. Then Samuel answered, Speak; for thy servant heareth.
ISAIAH
Isaiah hearing Yahweh's Voice. asking whom shall He send.
Isaiah 6:8 Also I heard the voice of the Lord, saying, Whom shall I send, and who will go for us? Then said I, Here am I; send me.
JEREMIAH
Jeremiah was called by Yahweh God even before his birth.
Jeremiah 1:5 Before I formed thee in the belly I knew thee; and before thou camest forth out of the womb I sanctified thee, and I ordained thee a prophet unto the nations. (of Israel, of course)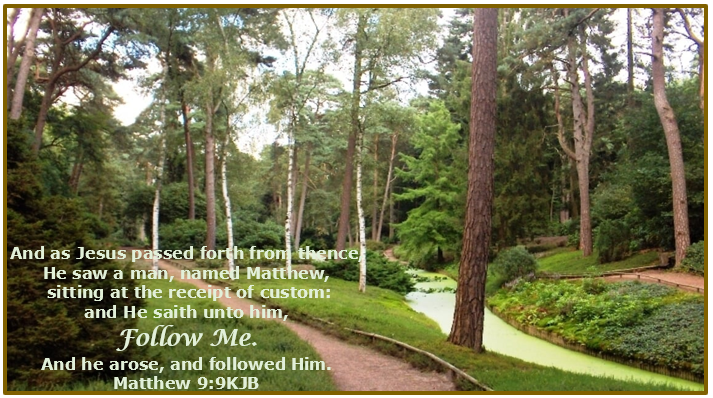 Neither did Yahshua Christ cast His disciples to the ground, accompanied by a bright light coming down from heaven. The Redeemer simply said: "Follow Me." HE went up to the custom house of Levi and said: "Follow Me". Levi who wrote the Gospel of Matthew. The disciples were with Yahshua Christ from the very beginning. Yahshua, who changed the name of Simon to Cephas/Peter became the leader of the Apostles: "Feed My sheep".
Matthew 4:18,19 And Jesus, walking by the sea of Galilee, saw two brethren, Simon called Peter, and Andrew his brother, casting a net into the sea: for they were fishers.19/And he saith unto them, Follow Me, and I will make you fishers of men.
Luke 5:27 And after these things he went forth, and saw a publican, named Levi, sitting at the receipt of custom: and he said unto him, Follow Me.
People WAKE UP to the 2000 year old lie.
Are we to follow and believe Christian Institutions or well-known churchleaders? Including "the apostle Paul" who wasn't able to get the story straight when he was on his way to Damascus?
Psalms 146:2 Put not your trust in princes, in the son of man, in whom there is no help.
Psalms 146:5 Happy is he that hath the God of Jacob for his help, whose hope is in the LORD his God: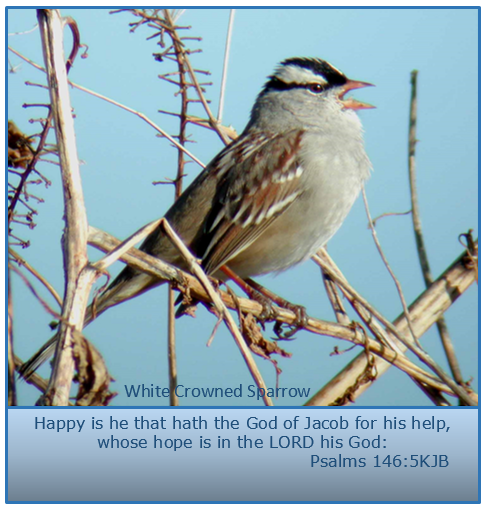 Link to: Proofs that Paul did not truly meet Jesus outside Damascus