Are we able to comprehend the Love of God for mankind? Are we even able to imagine how great and inconceivable His Glory was in heaven? The Glory of Christ is beyond description. God Who was in the very heights of heaven on His throne and adored by angels. God Who created the universe and maintains all things by the power of His Word.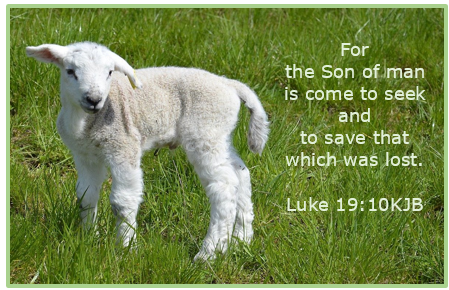 And yet God came down to this world full of guilt and shame. He came down as Jesus Christ, God manifested in the flesh and yet a Man of Sorrow. He came down to seek and to save that was lost
Luke 19:10 For the Son of man is come to seek and to save that which was lost.
Mankind, however, was not waiting for Him. Yet His coming down to earth is beyond imagination. He came and was humiliated; He came to suffer, to shed His precious Blood for us and to die on the cross; He God's Only Begotten Son and totally,  abandoned by the Father. God's Son came down for us to conquer sin and death; He came down to obtain that once was His.
The step God took in His Son is of  magnitude beyond human comprehension. This magnitude shows us how vast the difference is between heaven and hell, between grace and judgment, between Life Everlasting or eternal condemnation.
This magnitude is showing us how infinite the Love of God is for mankind.
John 3:16 For God so loved the world, that He gave His Only Begotten Son, that whosoever believeth in Him should not perish, but have everlasting life.
John 3:18 He that believeth on Him is not condemned: but he that believeth not is condemned already, because he hath not believed in the Name of the Only Begotten Son of God.